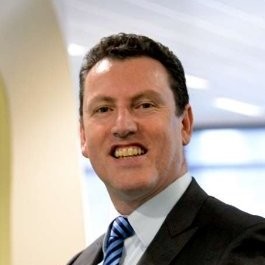 25 Sep 2018
09:00 - 17:00
KPMG, Tower Two, Collins Square, 727 Collins St.
The Art of Effective Data Visualisation
Description:
While new analytical and machine learning techniques promise to reduce sizable chunks of routine cognitive processing, the role of critical evaluation and business decision making will likely remain the domain of the people accountable for outcomes.
Therefore, building an effective Data Visualisation vocabulary, understanding key Data Visualisation techniques, and defining the role of people and Data Visualisations in the Analytic Process will continue to be an essential component of the success of a wide variety of business outcomes.
During this engaging, entertaining and informative session (1x day), attendees will explore real-world emerging technologies and discuss techniques that will be essential to all analytic teams and business groups as they continue their journey into the new world of analytics and business decision making.
Key Takeaways:
A core idea or concept for this session is that effective Data Visualisation techniques require a balance of elements that engage, inform, and demonstrate human-centric design. Attendees will also have the opportunities to practice core Data Visualisation concepts/principles during a hands-on tutorial, using Tableau's DataViz software.
Prerequisite:
Attendees will be required to supply their own portable workstations (with install/admin rights), to participate in the hands-on tutorial. This session does not require any technical pre-knowledge, however, some understanding of basic data management and basic statistics would be useful.